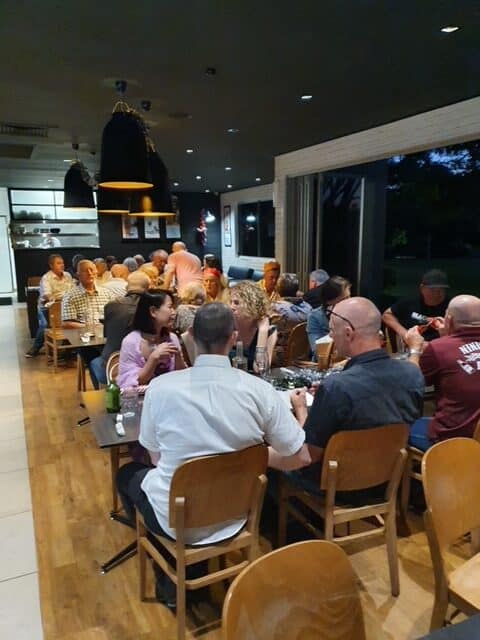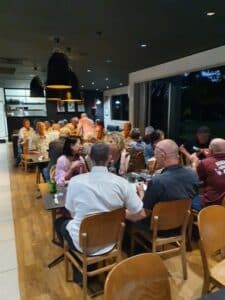 The club held its annual Presentation Night and Christmas Dinner at The Coffee Club, Buderim recently. Over the last few years, we have had the presentation at the club and those interested went on for dinner.
About 40 members and partners attended and I can say we had a really great evening. The food and service were excellent, those attending had fun and there were some good laughs along the way.
The presentation was handled by Vice President Rob Ward as our President Ian and Captain Darian were both unavailable with COVID.
Christine Naray came along and presented Lance Richards with the Mike Naray Memorial Billiards Trophy. This was the inaugural presentation of this trophy.
It was good to see one of our past Presidents, Bob Pearce and his wife Ann who also attended.
A number of trophy recipients said a few words.
Altogether an interesting and very enjoyable night.