Last night, members and guests gathered at the Coffee Club in Buderim for the annual Trophy Night.  In attendance were also three invited guests – Ken Chadwick, and Bernadette and John McMahon. Ken was the Club's first treasurer and his father William donated the shield that is presented to the Open Snooker Champion each year.  Bernadette is the daughter of Vince Crosby whose shield is presented to the winner of the Handicap Snooker competition.
Those attending were able to take advantage of the bar tab provided by the Club and enjoyed a Christmas-themed meal of turkey or roast pork followed by pudding.  In addition to the awards presented there were 5 'lucky door' prizes of wine and Coffee Club vouchers.
The President, Bob Pearce, started proceedings by welcoming the invited guests and thanked the members in attendance for their support of the Club. With the aid of the Cub Captain, Mike Naray, he then went on to announce the winners of the various events held throughout the year.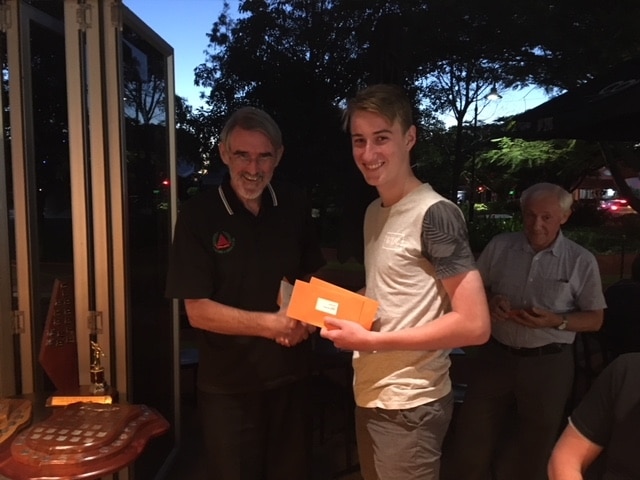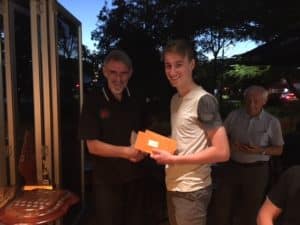 Mike made special mention of Josh Thrift who, whilst still of school age, has made such an impact both in the Club and at State and National events.   Last night Josh received 5 awards for his efforts.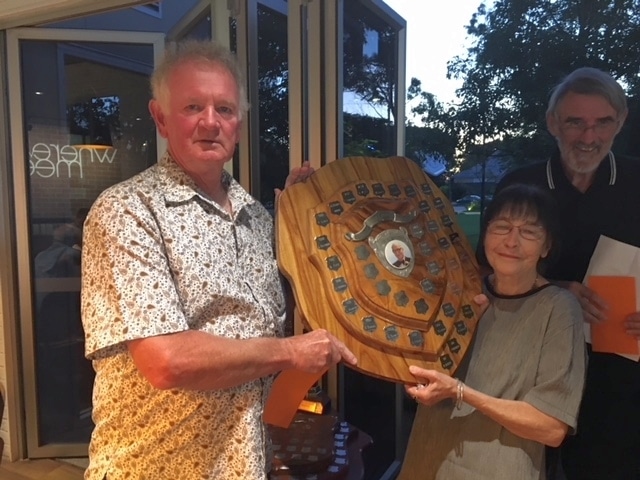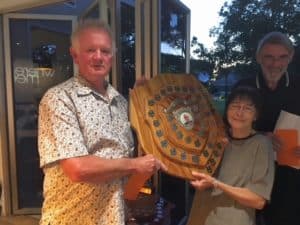 Bernadette presented her father's shield for the Handicap Snooker title to Peter Taylor who as well as receiving 4 awards on the night was adjudged the 'Most Improved' player of 2018.  Bernadette thanked the Club for inviting her each year and said how much she enjoyed attending.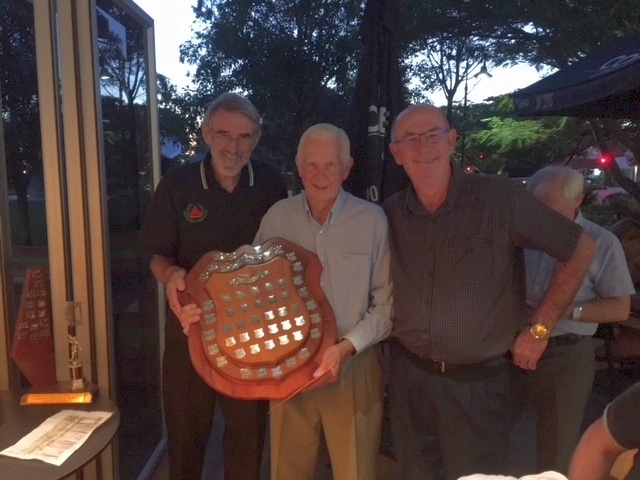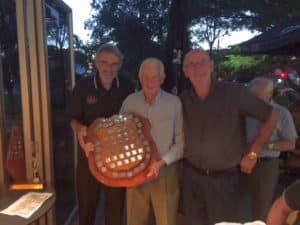 The Chadwick Shield was presented to the Open Champion for 2018, Jeff Pickering, by Ken Chadwick.  Ken remarked on the continued success of the Club and acknowledged the hard work put in by the Committee and others for bringing this about.
In conclusion the President thanked the Coffee Club for hosting the event and helping to make it a success.