A new batch of snooker coaches could soon be keeping an eye on Buderim's emerging talent following an exciting initiative at the local snooker club.
Respected Brisbane coach Bob Turpin, who has guided four Queensland players to Australian snooker and billiards titles, will hold training sessions in Buderim specifically for coaches during the winter.
Buderim Snooker Club captain Ron Cleaver said the sessions would boost the already high quality of play at the club.
"It's wonderful that someone of Bob's experience wants to pass on his knowledge to new and experienced coaches," he said.
"They can then use the information to help our own players."
The announcement came after another successful weekend of snooker action at the club at the end of April.
The eagerly-contested event doubled as a fundraiser for talented youngsters Hayden Goode and Keiran Frettingham.
Both players were part of the visiting Redlands side that narrowly beat Buderim 9-8 in a gripping inter-club encounter.
Goode, an Under-12 national snooker champion, and Frettingham, an Under-15 national snooker and billiards champion, showed off their skills in front of an appreciative audience.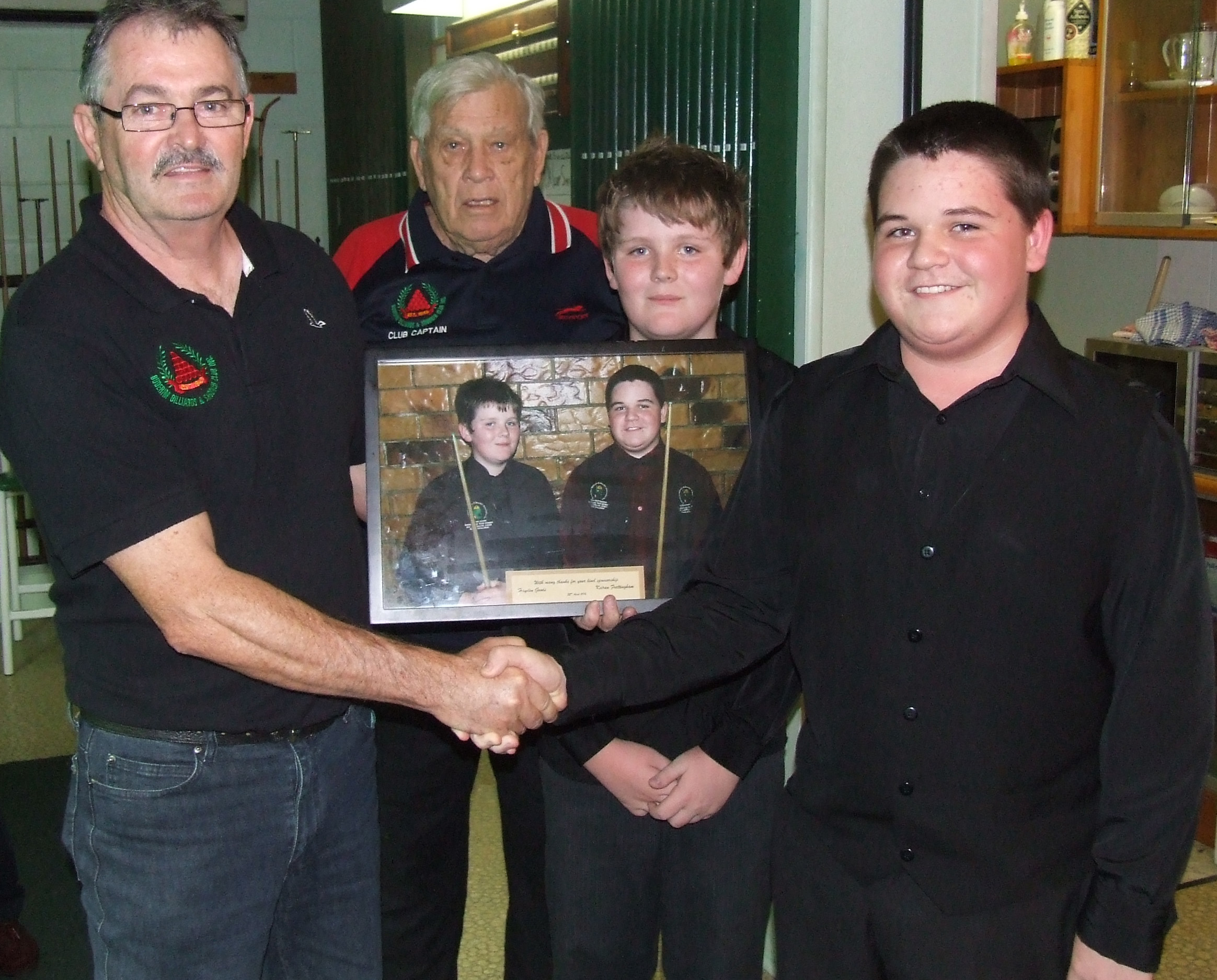 Buderim players Tristan Claridge and Chris Shaw performed strongly during the competition and were well supported by Dave Armstrong, Rob Ward, Wayne Pringle, Mike Dickins, John Mitchell, Jim Petersen and Andres Herbal.
At the conclusion of the competition Goode and Frettingham were presented with a $500 donation from the club to help fund their title defences at the 2012 Australian Championships.
State MP Steve Dickson and local councillor Christian Dickson also showed their support to help out the promising juniors.
Anyone interested in taking part in the coaching sessions can call the club on 54561748.