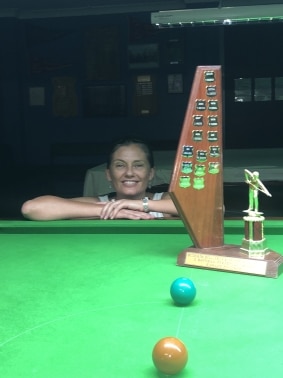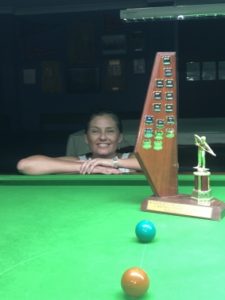 Members gathered at the club room last night for the annual presentations of awards and trophies. Despite it being a difficult year as a result of Covid 19 restrictions all competitions for 2020 were completed with the exception of the 'Champion of Champions' event which will be held early in 2021.
One notable achievement was that of Mandy Oliver who became the first female member in the club's history to win a competition – The Gavin Baynham B Grade Snooker.  Mandy defeated promising junior Tyler Nixey in the  final. As well as that Mandy received the award for the 'Most Improved' player in 2020.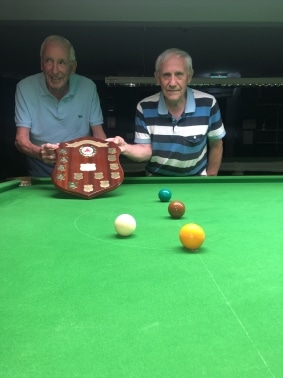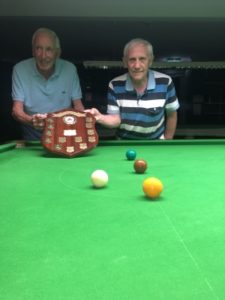 Another winner was Josh Thrift who defeated Club Captain Mike Naray in the final of the Crosby Shield Handicap Snooker Competition.  Mike made comment of the high standard of snooker played by Josh in the final. Josh and his father Jeremy also reached the final of the Brian and Keith Bowser Shield Snooker Pairs competition.  They came  against Mike Naray and John Mitchell who were the eventual winners.
Following the awards the attendees adjourned to the Buderim Tavern for dinner where the club added to the Christmas spirit with the provision of  a drinks tab.  Thanks to President Rob Ward and the Committee for organising this years event.